Media partner


UPDATED Sept. 15: The Arlington International Film Festival (AIFF) plans to kick off its 2022 festival season at 6 p.m. Tuesday, Oct. 4, in the Boston Public Library's Rabb Hall with "In Conversation with Jerald Walker."
The moderator for the event will be Arlington resident Crystal Haynes.
A graduate of the Iowa Writers' Workshop, Walker has had his work published in such magazines as Creative Nonfiction, The Missouri Review, The Harvard Review, Mother Jones, The Iowa Review and The Oxford American. He has been widely anthologized, including five times in The Best American Essays.
Walker is the author of Street Shadows: A Memoir of Race, Rebellion, and Redemption, recipient of the 2011 PEN New England/L.L. Winship Award for Nonfiction and named a Best Memoir of the Year by Kirkus Reviews. He also wrote The World in Flames: A Black Boyhood in a White Supremacist Doomsday Cult.
His latest book, How to Make a Slave and Other Essays, was a finalist for the 2020 National Book Award in nonfiction, and it was the winner of the 2020 Massachusetts Book Award in nonfiction.
He has received fellowships from the Guggenheim Foundation, the National Endowment for the Arts, the James A. Michener Foundation and, in 2022, the MacArthur Foundation.
Walker's doctorate is in Interdisciplinary Studies, combining the fields of African American literature, African American history and creative writing.
Jerald Walker
Before arriving at Emerson College, where he is a professor of creative writing, he was an associate professor of English at Bridgewater State University. He also has been a visiting professor in writing and humanistic studies at MIT and in the MFA in nonfiction program at the University of Iowa. His teaching honors include the Favorite Faculty Award and the Martha D. Jones Award for Most Outstanding Dedication to Students.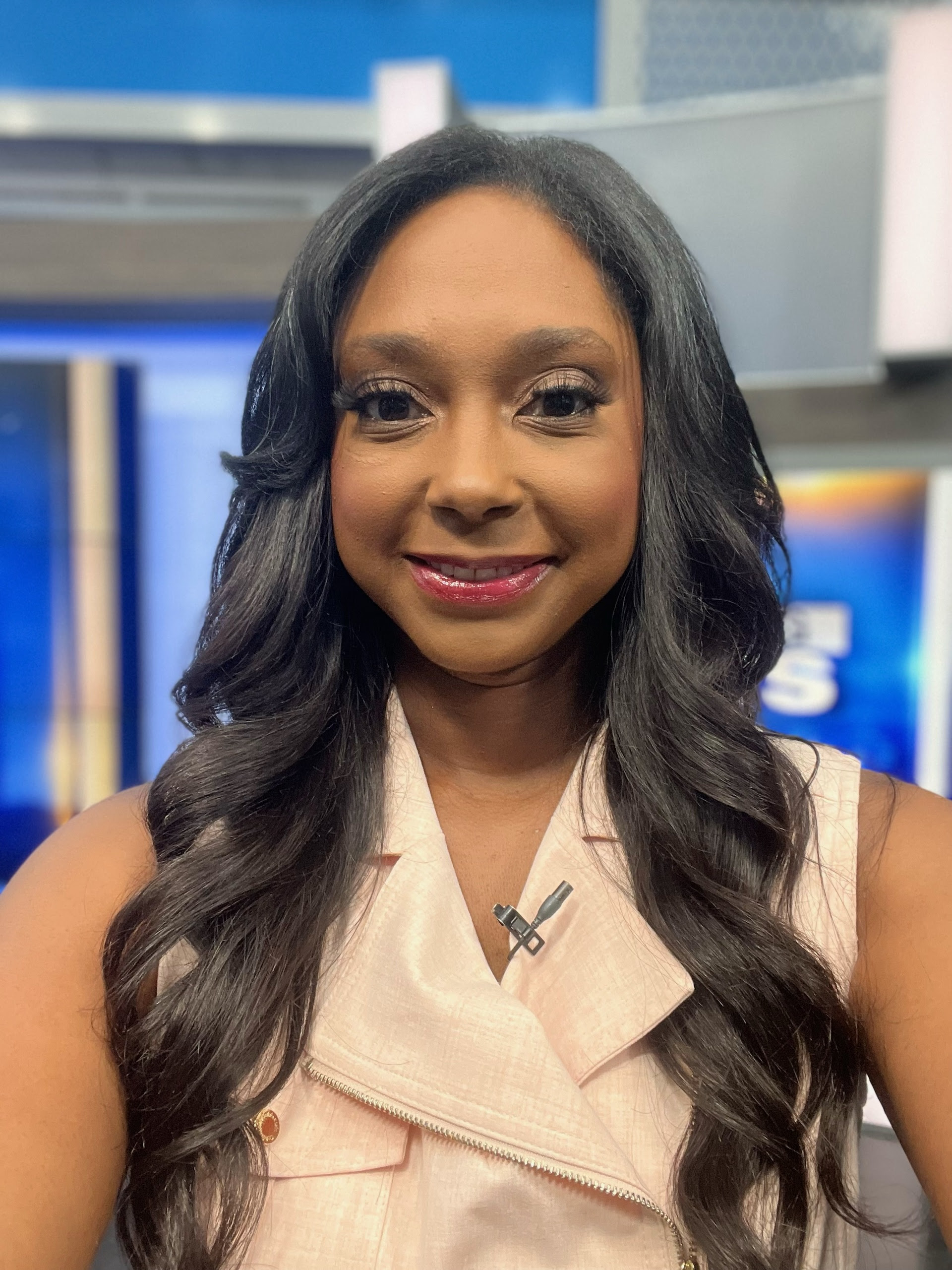 Crystal Haynes
Crystal Haynes, the moderator for the Oct. 4 event, is an Emmy Award-winning journalist and weekend anchor for Boston 25 News.
Her Priced Out and Equity in Education series won the Northeast Regional Emmy and Salute to Excellence awards from the National Association of Black Journalists. She is the creator, producer and host of the award-winning Boston's Black History: Inspiring Our Future series.
Haynes is an Arlington resident. She is the event's working-group lead on the Arlington Human Rights Commission, a member of the Boston Association of Black Journalists, a member of the NAACP and a part-time lecturer at Northeastern University.
She holds a B.S. in broadcast journalism from Emerson College and an M.A. in media advocacy from Northeastern University's College of Arts, Media and Design.
'Voices of Our Youth' set for Nov. 5
L-J ShenFilerman
L-J ShenFilerman of Arlington – a director, screen writer and actor --is the master of ceremonies for the festival's 12th annual "Voices of Our Youth" student filmmaker's program.
Student films will screen at the Capitol Theatre at noon Saturday, Nov. 5, with the awards ceremony following.
Submitted for festival consideration were 125 films by students from Boston to Sweden. The selection committee reviewed curated the program.
A student at Cambridge School of Weston, L-J, balances school, friends and extracurricular activities. But most 17-year-olds don't have a budding career, writing, casting, directing and producing films.
Compelled to tell stories from a young age, L-J has been making films for as long as he can remember. As an artist, he is ever curious about people and the world, and finds a beauty in how storytelling in film is often fundamentally based in empathy and the human experience.
"Sanctuary," a film he made during the Covid-19 lockdown, was an official selection in the Arlington International Film Festival student filmmaker category, where it won Best of Festival. The same film was an official selection at the 2021 All American High School Film Festival in New York City, where it was screened at in Times Square.
Most recently, L-J's short film "Precipice" premiered at the Capitol Theatre. His films can be viewed at ljshenfilerman.com or at L-J ShenFilerman on YouTube. L-J has been featured in YourArlington, Boston Globe, Imagine and Filmmaker.
ACMi interviews AIFF poster winner
The Arlington International Film Festival has announced that Arianna Stoughton, a junior at Mass College of Art, designed the winning poster for the 2022 Arlington International Film Festival (AIFF).
Her winning image, at left, features a ramen bowl serving film strips rather than noodles.
"I wanted to highlight the international aspects of the film festival by depicting different food dishes from around the world, with some ingredients replaced with filmmaking iconography," she said.
To support the next generation of graphic artists, cast a vote for the Audience Choice Poster Award. That winner will be announced on the festival's opening night, Nov 3.
ACMi interviews AIFF 2022 poster winner Arianna Stoughton:
The winning effort was announced at a reception as the AIFF returned to the Arlington Center for the Arts for a fourth year. The poster contest, connecting visual arts with filmmaking, officially kicks off the 2022 film festival, to be held in November at the Capitol Theater.
Elena Mathis, the 2021 contest winner, unveiled this year's winner. Mathis is a graduate of Mass College of Art who intends to pursue her interest in comic-book illustrations.
George Summers Jr., at right, was the guest speaker for the reception. Summers graduated in 1981 with a BFA in illustration and design from UMass/Dartmouth and an independent study in batik and continued his arts education at the Museum School, Boston. He maintains a studio practice at Brickbottom, teaches batik at the Brookline Arts Center and volunteers with SPOKE (formerly the Medicine Wheel).
His parting words to the illustration students, class of 2022: "Always have a sketch book with you to document what you see . . .don't ever compare yourself with other artists, expect the unexpected interruptions in your career and never lose your curiosity for life."
Judges and sponsors for the contest
The contest entries were evaluated by a panel of judges with expertise in composition, design, public relations and marketing.
Elisa Adams, stone sculptor and president of New England Sculptor's Association;
David Ardito, visual artist and interim K-12 director of visual arts for the Arlington Public Schools;
Jennifer Cheng DesAutels, illustrator, logo designer and plein air artist;
Marc Gurton, owner of 13Forest Gallery, a contemporary art-and-craft gallery in East Arlington;
Erica Licea-Kane, working artist and retired college studio arts instructor;
Agathe Pias, 2019 winner of the Int'l Ind. Film Festival Elche, Spain, poster contest and AIFF's new festival partner;
Vicky Rodriguez, artist and arts administrator for the School of the Museum of Fine Arts, Boston; and
Mathis.
The sponsors are Gold,Watertown Savings Bank; venue partner, Arlington Center for the Arts; and media sponsor: ACMi.
AIFF 2022 honoree Linda Yee: changing Arlington through volunteerism
The Arlington Int'l Film Festival has announced its 2022 Honoree Recipient: Linda Yee of Arlington.
Founded in 2011, AIFF recognizes one of its most valued components -- volunteers.
The good news even in the pandemic is that AIFF has had no problem recruiting people with valuable skills and a commitment to helping build an international film festival in Arlington.
Volunteers become part of AIFF, promoting its spirit and mission helping bring the best of independent film to Arlington, films that entertain as well as those that speak to the issues of our day. Yee has been instrumental in the education and expansion of conversation around issues that the films have highlighted. The organization appreciates her contributions and therefore is honoring her for the work she has done on behalf of the festival and the overall Arlington community.
Ukrainian Students for a Peaceful Future
The Arlington International Film Festival as of earlier this year has been partnering with students across Ukraine to help support the economy, stop the war, and save lives.
An all-Ukrainian association of students has organized to help their country. Their goal is to support Ukrainian businesses during the war so they can continue to produce essential goods for Ukrainian citizens.
Those who wish to help may visit this website >>
---
This announcement submitted by top AIFF officials was edited and then published Monday, Dec. 20, 2021, updated Aug. 18 with program details and updated Sept. 15, to add youth-program announcement.
Your Businesses
UPDATED Sept. 24: 13Forest Gallery, which reopened at 167A Mass. Ave. on May 21 after having been…
The best part of this work is meeting members of the community who are also passionate about…
Your People
Sue and Jeff Thompson face trials, keep smiling. UPDATED Sept. 18: On July 19 it was one year since Jeff Thompson was diagnosed with ALS, and during that time his condition has worsened. But he and his wife, Sue, have learned some important lessons: Be prepared before the next thing happens so…
Cherag Selhi and Kirti Bhagria match their fries. / @Angelinarose_photography Let's hazard a guess: Most couples thinking about a venue to pop the question do not consider McDonald's. Cherag Selhi bucked the trend. The Arlington High School grad who grew up in East Arlington has also grown up at…
Housing Authority
Report released six months after records request. UPDATED July 28: The Chestnut Manor fire…
Hauser electrical panel. / Melanie Gilbert photo 'We're grateful to the CPA and Town Meeting.'--…
FACEBOOK BOX: To see all images, click the PHOTOS link just below